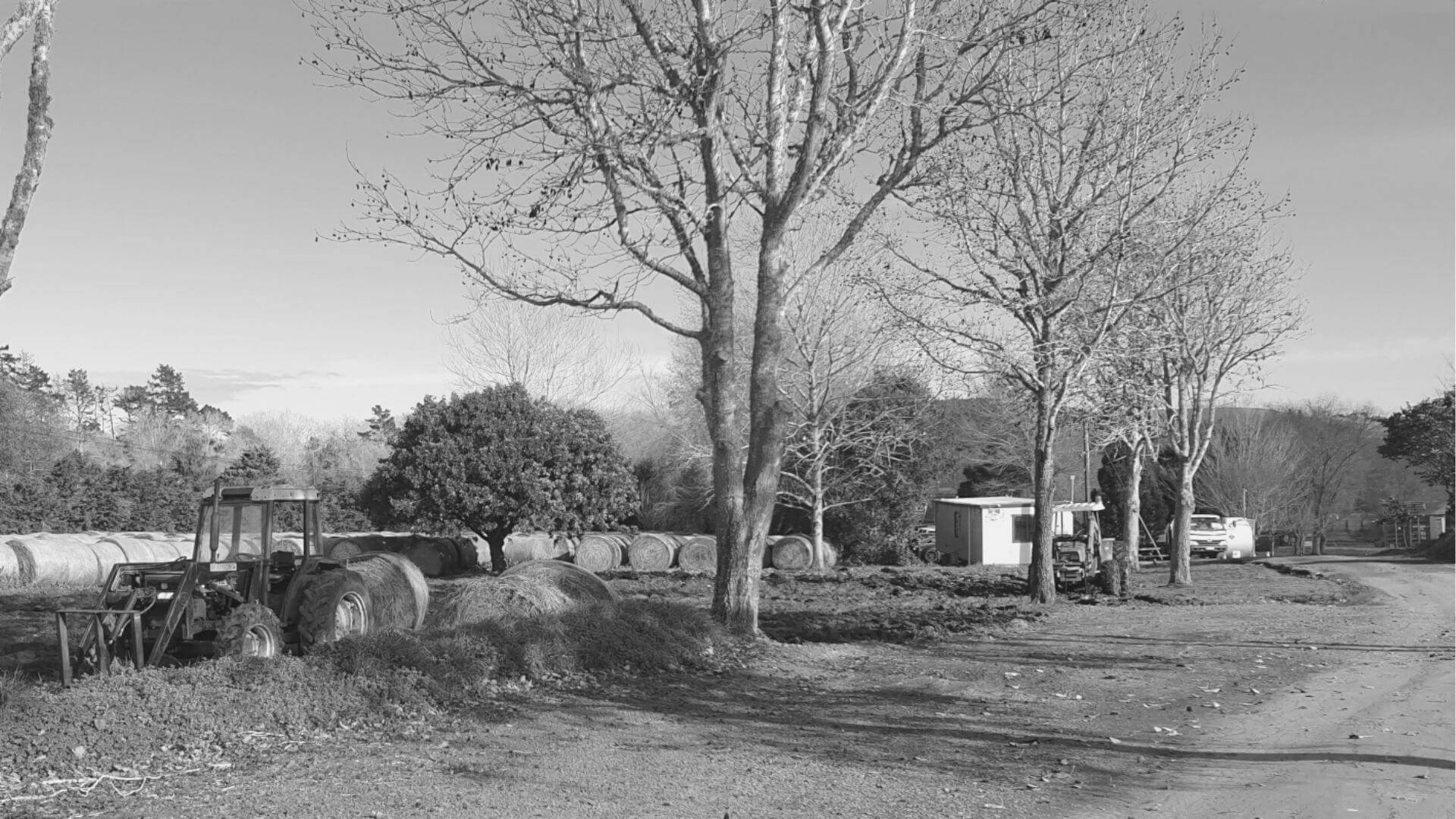 Liquid Soil
Erosion Control produces a comprehensive range of products designed to solve a large range of issues caused by the effect of progress on the environment. After four decades of doing what we do best we have raised the bar on industry standard products by developing our very own award winning solutions.
Every client and project is unique for us, so we tailor make every solution to fit each individual site and task. Contact us to discuss your specific requirements.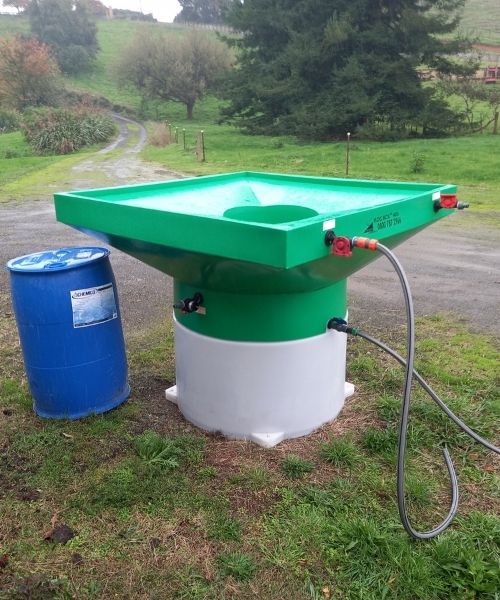 We help you work with the environment, not against it
Erosion Control is committed to providing the solution that meets your site's budget and compliance requirements. In fact, we pride ourselves on our ability to provide the right solution – one that is cost-effective, environmentally friendly, and provides long-term results.
In addition, we provide 100% compliance – including submitting all appropriate reports and documentation – to ensure your site meets the appropriate compliance requirements. This allows you to focus on your job while we manage your erosion control and regulatory challenges.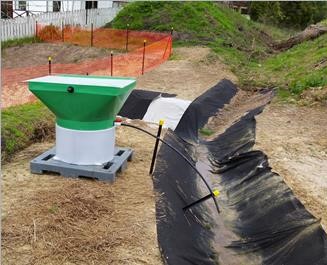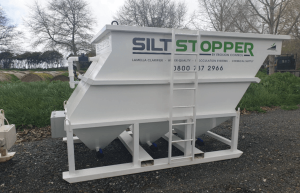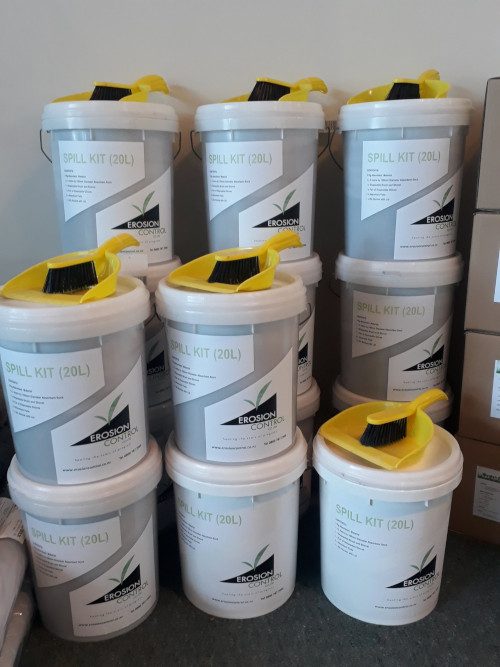 Erosion Fabric
Erosion Control Co. Ltd can supply and install a range of fabrics that provide surface protection and both long and short term structural integrity.   It is important to note that when used in conjunction with Hydroseeding some fabrics will inhibit grass growth and moisture transfer to the seed. We also install Silt Fence and Super Silt Fence to TP90 standards acroos the upper North Island.
Filter Socks
Erosion Control co have engineered a range of Erosion Control Socks and  filter mediums to best suit the requirements of each and every site.  Depending on your requirements we can supply prefabricated lengths or manufacture and install on site.
Download Our Socks & Wattles Brochure
The purpose of the socks is to intercept, filter and contain 'dirty water' on earthwork sites ensuring that any water leaving the sites meets local authority guidelines and regulations.  Erosion Control Socks are a practica; solution that provides a sound alternative solution to silt fencing for smaller catchment areas.  Erosion Control socks also work effectively as check dams and for cess pit protection.
Floc Box™
Erosion Control's Floc Box is designed to replicate the exact principals of the GD05 rainfall activated shed to chemically dose sediment retention ponds.  Weighing in at just 45kg prior to the addition of chemical, the Floc Box is easy to position and move around your site as and when required. The Floc Box units are available in 75, 200 and 400 L sizes and are able to service sites from as small as 0.3 ha up to 5 ha allowing flexibility and tailored options for your site. The inclusion of a polycarbonate displacement sheet allows for simple setup and adjustment of catchment tray area.  A series of pre-set header tank holes and caps allow for easy locating and alteration of the low flow, high flow drains and free board.  Further innovations have allowed for system replenishment with an access bung for rainwater removal and chemical recharge with 18 mm hose fittings, eradicating the risk of unwanted spills.  With the catchment tray and header tank of the 75 and 200 L units sitting below 1.2 m high, maintenance, routine checks and alterations become the simplest of tasks.
Erosion Control can fully set up and implement your Floc Box according to your chemical treatment management plan. Don't have one of those or need to determine the correct dose rate? We do that to! This makes us a "one stop shop" for all your flocculation requirements offering ongoing support and advice for the lifetime of your project. We will also fully train customers in the operation, maintenance and reporting of the Floc Box or, if preferred, we can manage the system allowing you to focus on your project.
Download our Floc Box Brochure
The Floc Box won the 2016 IECA award for Excellence in Innovation, Contribution and Education to the Sediment and Erosion Control Industry.
Floc Socks
Erosion Control Co. Ltd have developed a series of Floc Socks for use on earthwork and construction sites to be used in conjunction with other sediment control methodologies for small, medium and large projects. Either flocculants or coagulants can be tailored specifically to soil types, water volume and required treatment levels.  As water passes through the sock the flocculants are dispersed through sediment laden water resulting in the clumping and dropping out of fine particles and significantly improved water clarity.
HydroHay™
Erosion Control Co Ltd's Hydrohay™ is another of our innovations engineered to offer additional stabilisation where it is    needed most.  Our unique formula of hydromulch and sterile hay fibers forms a protective barrier against the forces of erosion until full vegetation cover is achieved.  Hydrohay™ is the ideal solution for swale drain, around culvert and berm areas.
Liquid Soil™
Erosion Control Co. Ltd's Liquid Soil™ is our premium hydroseeding product specifically engineered for areas with poor quality soils, to optimise vegetation establishment and longeivity.  Our unique combination of organic hydromulch, composts fertilizer and tackifier ensures we consistently outperform all other hydroseeding applications.
Silt Stopper Clarifier
Erosion Control Co Ltd have recently added lamella, or inclined plate, clarifiers to their arsenal of dewatering equipment. These clarifiers provide a large settling area within a relatively small footprint making them the perfect option for space constrained sites. The inclined plates in the units minimise the distance suspended particles need to travel to drop out to the bottom, promoting sedimentation and increasing overall efficiency.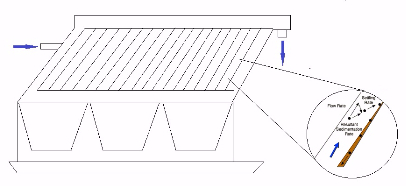 Erosion Control can design a full dewatering system utilising a lamella clarifier, pre-settlements tanks, flocculent dosing and pH adjustment. These systems can be fully automated to allow clients to work on what they're best at while not having to worry about water issues.
Download the Silt Stopper Brochure
We also offer our full support and expertise to clients using our systems.
Straw Wattles
Erosion Control Co Ltd's Straw Wattles comprise a uniform compacted 9″ or 12″ tubular length of either Meadow Hay or Barley Straw encased in a durable, photodegradeable netting and can be manufactured to lenghts of up to 12m.  Straw Wattles are a practicle and extremely effective option to assist with soil stabilisation, sediment retentionand vegetation establishment. 
Download our Socks & Wattles Brochure
Their widespread application has proved an effective and economical solution to erosion control issues around earthworks.  When applied to slopes as SIDs (slope intervention devices) running along the contours, Wattles act as sediment barriers whilst reducing sheet flow which would otherwise lead to rilling and the formation of gullies.
Water Treatment Chemicals
Erosion Control supply a range of products for coagulation and flocculation of suspended solids. We have expertise in all areas of flocculation ranging from sediment retention ponds and common clays to peats and other contaminants you may wish to remove from your water.
Polyaluminium chloride (PAC) is the go to chemical in New Zealand currently for use in rainfall activated systems on earthworks sites. PAC is a strong coagulant which uses aluminium ions as its active ingredient. Clays are generally negatively charged with clay particles repelling other particles (two negative charges will repel each other like two magnets) preventing settling. Aluminium ions are positively charged. When the aluminium reacts with the clay these charges neutralise each other leading to a electrically neutral particle. The particles will no longer repel each other and will therefore settle. Mixing is useful to get efficient settling as the particles will collide and bind to each other, causing flocculation to occur with the generation of "flocs" which are larger and heavier than the individual particles. 
Alternative chemicals such as PolyDADMAC have also proven useful on difficult to treat clays and soils. PolyDADMAC is an organic polymer which acts as both a coagulant (it carries a positive charge) and a flocculant with its long polymeric chains able to bind multiple particles together.
Erosion Control has recently teamed up with Vital Industries to bring a new alternative flocculation product to the market. EcoSuperfloc is a Chitosan based flocculant and is a greener  and more environmentally friendly alternative to PAC. Chitosan is produced from Chitin which is found in the shells of crustaceans and as such is produced from a renewable resource.
Erosion Control is also able to offer any support in regards to chemical flocculation in any industry. Give us a ring if you have any questions.
With over 35 years industry experience Erosion Control are expert providers in a range of solutions to both remedy and prevent the effects of slip and coastal erosion.  Wherever possible our goal is to provide a "green" solution incorporating specialist planting and bio-engineering systems that are in keeping with the surrounding environment.