Quality enhances Quality
At Erosion Control Co Limited 40+ years of experience in the Earthmoving Industry has taught us to constantly seek ways of honing our offering by combining in-house expertise with products and technologies that meet our own exceptional standards of environmental sustainability and top quality client delivery.   
𝐏𝐆𝐆 𝐖𝐫𝐢𝐠𝐡𝐭𝐬𝐨𝐧'𝐬 𝐅𝐥𝐞𝐱𝐭𝐞𝐫𝐫𝐚® 𝐇𝐏-𝐅𝐆𝐌™ represents the next generation in Flexible Growth Media, proven to surpass the outstanding performance of the original. Fine grading and extensive soil preparation are unnecessary. This allows you to apply the product for 𝐢𝐦𝐦𝐞𝐝𝐢𝐚𝐭𝐞 𝐩𝐫𝐨𝐭𝐞𝐜𝐭𝐢𝐨𝐧 𝐚𝐧𝐝 𝐬𝐮𝐩𝐞𝐫𝐢𝐨𝐫 𝐩𝐞𝐫𝐟𝐨𝐫𝐦𝐚𝐧𝐜𝐞 𝐚𝐭 𝐫𝐞𝐝𝐮𝐜𝐞𝐝 𝐨𝐯𝐞𝐫𝐚𝐥𝐥 𝐜𝐨𝐬𝐭𝐬.
𝐅𝐥𝐞𝐱𝐭𝐞𝐫𝐫𝐚® 𝐇𝐏-𝐅𝐆𝐌™ can have seed and fertiliser added and is applied via Erosion Control Co Limited's Hydroseeding trucks, meaning that 𝒕𝒉𝒆 𝒂𝒓𝒆𝒂 𝒃𝒆𝒄𝒐𝒎𝒆𝒔 𝒔𝒕𝒂𝒃𝒊𝒍𝒊𝒔𝒆𝒅 𝒂𝒕 𝒕𝒉𝒆 𝒔𝒂𝒎𝒆 𝒕𝒊𝒎𝒆 𝒂𝒔 𝒕𝒉𝒆 𝑯𝒚𝒅𝒓𝒐𝒔𝒆𝒆𝒅𝒊𝒏𝒈 𝒐𝒄𝒄𝒖𝒓𝒔 – 𝒊𝒏 𝒐𝒕𝒉𝒆𝒓 𝒘𝒐𝒓𝒅𝒔, 𝒂 𝒔𝒊𝒏𝒈𝒍𝒆 𝒂𝒑𝒑𝒍𝒊𝒄𝒂𝒕𝒊𝒐𝒏 – which is a massive advantage when the area is too difficult or dangerous to attempt applying a geotextile. 
𝐌𝐨𝐫𝐞 𝐚𝐛𝐨𝐮𝐭 𝐅𝐥𝐞𝐱𝐭𝐞𝐫𝐫𝐚® 𝐇𝐏-𝐅𝐆𝐌™
𝟏. Highest germination and growth establishment – Nothing keeps more soil on site
𝟐. Greater than 99% erosion control effectiveness immediately upon application
𝟑. 100% biodegradability – Greener from the inside out
4. Non-toxicity makes it safe even in the most sensitive aquatic environment
𝟓. Near-perfect erosion control – even on slopes as severe as 0.25H:1V – and denser vegetation while protecting the natural environment
𝟔. Patented Technologies and Greener Components deliver Unmatched Performance
𝟕. Provides protection on bare soil over periods of dormancy – seeds and nutrients stay in place for growing conditions more conducive to germination and emergence
𝟖. Ensures sustainability of plants; exceptional absorptive properties to nurture vegetation against environmental stress
𝟗. Accommodates a broad range of vegetative species – safeguards and helps cultivate even the slowest developing species
𝐂𝐚𝐥𝐥 𝐨𝐮𝐫 𝐒𝐚𝐥𝐞𝐬 𝐌𝐚𝐧𝐚𝐠𝐞𝐫, 𝐖𝐞𝐬 𝐋𝐚𝐰𝐫𝐞𝐧𝐜𝐞, 𝐨𝐧 𝟎𝟐𝟕 𝟒𝟖𝟕 𝟓𝟗𝟐𝟗 𝐨𝐫 𝐯𝐢𝐬𝐢𝐭 𝐨𝐮𝐫 𝐰𝐞𝐛𝐬𝐢𝐭𝐞 𝐚𝐭 𝐡𝐭𝐭𝐩𝐬://𝐞𝐫𝐨𝐬𝐢𝐨𝐧𝐜𝐨𝐧𝐭𝐫𝐨𝐥.𝐜𝐨.𝐧𝐳 𝐟𝐨𝐫 𝐦𝐨𝐫𝐞 𝐢𝐧𝐟𝐨𝐫𝐦𝐚𝐭𝐢𝐨𝐧.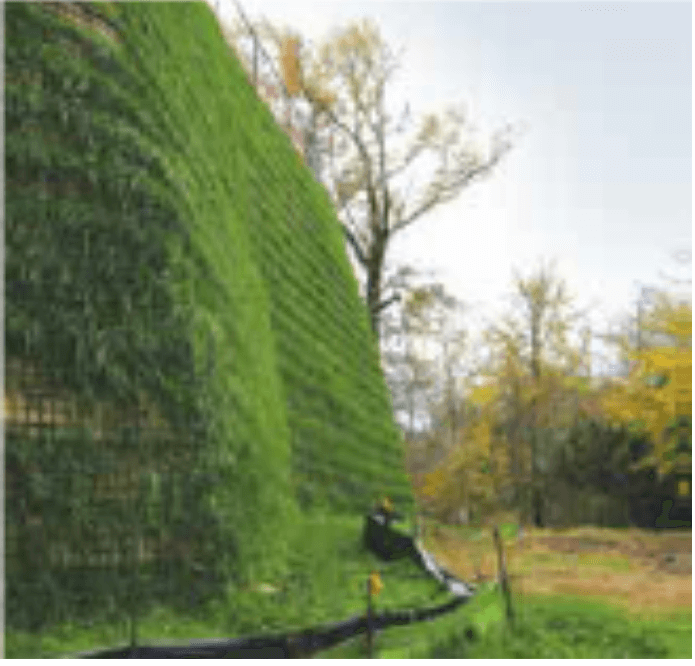 Get in touch
Drop Wes a line or call to see how we can help you with your project.
171 Postman Road, Dairy Flat, Auckland
027 487 5929