By the way, how is your pond looking?
We've already highlighted the importance – especially during the winter months – of implementing an Erosion Control maintenance program to look after the health of your pond. Now let's take a more detailed look at how chemical imbalance can affect your pond's condition, and how Erosion Control can help you prevent it.   
If you are under or overdosing your pond you may be creating an environment where the chemical is unable to perform effectively and this results in the sediment taking longer than necessary to drop out. Solution: Erosion Control's Bench testing Service.
Bench Testing is vital because the effective chemical dose window is not wide – as the samples from the bench test results shown here clearly illustrate. Erosion Control will ensure you use the right chemical at the exactly correct dose. 
So call our friendly team now on 0800 787 2966 and let us Bench Test yours.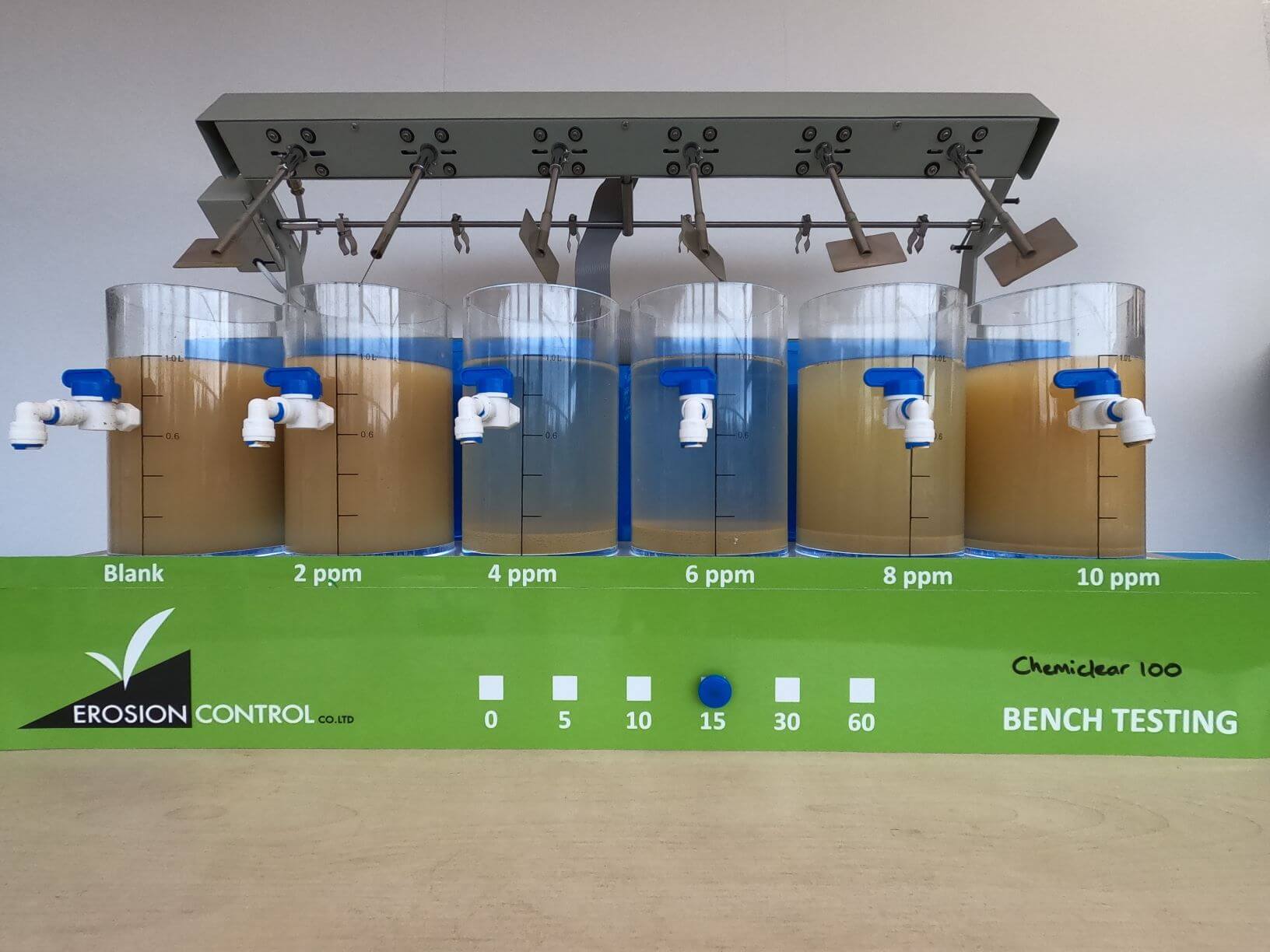 Get in touch
Drop Wes a line or call to see how we can help you with your project.
171 Postman Road, Dairy Flat, Auckland
027 487 5929