A Special Offer to keep your pond healthy!
When your upcoming Earthworks project needs a Chemical Treatment Management Plan (CTMP) come and talk to the friendly team at Erosion Control. With a wide range of chemicals available we can find the most effective solution for your site. Our rates are extremely competitive and, for an even sweeter deal, if you take up one of our CTMPs and use chemicals supplied by Erosion Control, we will throw in free bench testing for the duration of the project.
So let us help you keep your SRP / DEB safe, healthy, and environmentally friendly by:
Devising a Chemical Treatment Management Plan that suits your project and your environment

Providing regular bench testing to check that the effective chemical dosage stays where it should

Adjusting your Floc Box™ to accommodate any necessary changes
Erosion Control is your "one stop shop" for all your flocculation requirements, offering ongoing support and advice for the lifetime of your project. We will also fully train customers in the operation, maintenance and reporting of the Floc Box or, if preferred, you can let us manage the system while you focus on your project..
For further information , please contact Wes Lawrence on 027 487 5929 or email him on [email protected]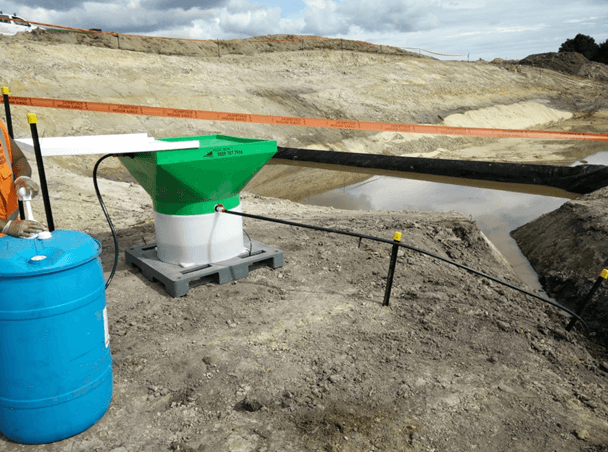 Get in touch
Drop Wes a line or call to see how we can help you with your project.
171 Postman Road, Dairy Flat, Auckland
027 487 5929