Erosion Control Co Limited – 𝐋𝐞𝐯𝐞𝐥 𝟒 𝐏𝐢𝐜𝐤𝐮𝐩𝐬 𝐚𝐧𝐝 𝐃𝐞𝐥𝐢𝐯𝐞𝐫𝐢𝐞𝐬
Contact 𝐓𝐫𝐨𝐲 𝐝𝐞 𝐉𝐨𝐧𝐠𝐞 (𝐎𝐩𝐞𝐫𝐚𝐭𝐢𝐨𝐧𝐬 𝐌𝐚𝐧𝐚𝐠𝐞𝐫) 𝟎𝟐𝟏 𝟐𝟕𝟕 𝟎𝟎𝟔𝟎
Erosion Control Co Limited has been 𝐠𝐫𝐚𝐧𝐭𝐞𝐝 𝐞𝐥𝐢𝐠𝐢𝐛𝐢𝐥𝐢𝐭𝐲 𝐬𝐭𝐚𝐭𝐮𝐬 𝐮𝐧𝐝𝐞𝐫 𝐬𝐭𝐫𝐢𝐜𝐭 𝐨𝐩𝐞𝐫𝐚𝐭𝐢𝐨𝐧𝐚𝐥 𝐠𝐮𝐢𝐝𝐞𝐥𝐢𝐧𝐞𝐬 𝐭𝐨 𝐩𝐫𝐨𝐯𝐢𝐝𝐞 𝐜𝐨𝐧𝐭𝐚𝐜𝐭𝐥𝐞𝐬𝐬 𝐩𝐢𝐜𝐤𝐮𝐩 𝐚𝐧𝐝 𝐝𝐞𝐥𝐢𝐯𝐞𝐫𝐲 𝐝𝐮𝐫𝐢𝐧𝐠 𝐂𝐨𝐯𝐢𝐝-𝟏𝟗 𝐋𝐞𝐯𝐞𝐥 𝟒 𝐭𝐨 𝐜𝐮𝐬𝐭𝐨𝐦𝐞𝐫𝐬 𝐢𝐧𝐯𝐨𝐥𝐯𝐞𝐝 𝐢𝐧 𝐞𝐬𝐬𝐞𝐧𝐭𝐢𝐚𝐥 𝐩𝐫𝐨𝐣𝐞𝐜𝐭𝐬. We are therefore able to arrange contactless pickup and delivery of products such as:
𝐂𝐡𝐞𝐦𝐢𝐜𝐚𝐥
𝐄𝐫𝐨𝐬𝐢𝐨𝐧 𝐒𝐨𝐜𝐤𝐬
𝐅𝐥𝐨𝐜 𝐒𝐨𝐜𝐤𝐬
𝐅𝐥𝐨𝐜 𝐁𝐨𝐦𝐛
𝐅𝐥𝐨𝐜 𝐁𝐨𝐱™
All pickups and deliveries will be conducted under rigid Government Covid-19 safety conditions and Erosion Control Co Limited will ensure that all possible measures are stringently observed to limit the transmission of COVID-19.
To schedule a pickup or delivery – or for further information – please contact 𝐓𝐫𝐨𝐲 𝐝𝐞 𝐉𝐨𝐧𝐠𝐞 (𝐎𝐩𝐞𝐫𝐚𝐭𝐢𝐨𝐧𝐬 𝐌𝐚𝐧𝐚𝐠𝐞𝐫) either on 𝐦𝐨𝐛𝐢𝐥𝐞: 𝟎𝟐𝟏 𝟐𝟕𝟕 𝟎𝟎𝟔𝟎 or 𝐞𝐦𝐚𝐢𝐥 𝐚𝐭: 𝐭𝐫𝐨𝐲@𝐞𝐫𝐨𝐬𝐢𝐨𝐧𝐜𝐨𝐧𝐭𝐫𝐨𝐥.𝐜𝐨.𝐧𝐳
Best regards to everyone – 𝐚𝐧𝐝 𝐩𝐥𝐞𝐚𝐬𝐞 𝐬𝐭𝐚𝐲 𝐬𝐚𝐟𝐞 𝐨𝐮𝐭 𝐭𝐡𝐞𝐫𝐞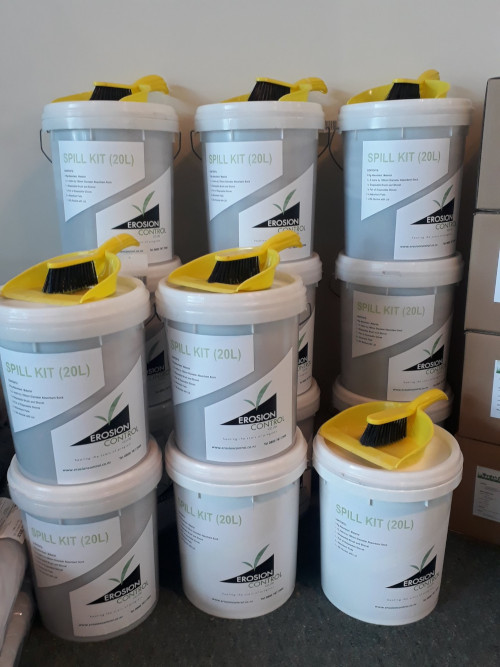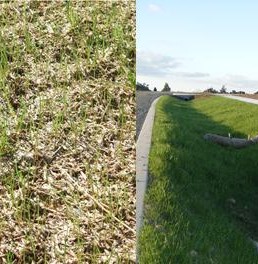 Get in touch
Drop Wes a line or call to see how we can help you with your project.
171 Postman Road, Dairy Flat, Auckland
027 487 5929