The Clear Road Ahead
𝐖𝐡𝐞𝐧 𝐲𝐨𝐮 𝐜𝐚𝐧'𝐭 𝐬𝐞𝐞 𝐭𝐡𝐫𝐨𝐮𝐠𝐡 𝐭𝐡𝐞 𝐭𝐫𝐚𝐧𝐬𝐩𝐚𝐫𝐞𝐧𝐜𝐲, 𝐚𝐭 𝐥𝐞𝐚𝐬𝐭 𝐨𝐮𝐫 '𝐑𝐨𝐚𝐝𝐦𝐚𝐩' 𝐢𝐬 𝐜𝐥𝐞𝐚𝐫.
https://lnkd.in/diw3kr-N
𝐑𝐞𝐬𝐢𝐥𝐢𝐞𝐧𝐜𝐞 𝐚𝐧𝐝 𝐫𝐞𝐠𝐫𝐨𝐰𝐭𝐡 – those are the touchstones of what we do and who we are. Here at Erosion Control Co Limited we have been protecting our customers, our staff, and our business against the fury of the environment (any type of environment) for over 40 years. We pride ourselves in our ability to rise to, and overcome, challenge; whether that challenge manifests as a vertiginous slope with gnarly run-off issues, or an economy ravaged by a gnarly virus. It's a bit like tackling the elements – we may not be able to control 𝒘𝒉𝒂𝒕 is going to be thrown at us, but we sure as hell know how to handle it when it gets here.   
Which is exactly why, for our entire team here at Erosion Control Co Limited, it's 𝐛𝐮𝐬𝐢𝐧𝐞𝐬𝐬 𝐚𝐬 𝐮𝐬𝐮𝐚𝐥. Our people in Auckland and the Waikato are busy delivering quality products and services to our customers even under strict lockdown conditions. We are proud to remain the Earthmoving and Re-vegetation Industries' 𝐎𝐧𝐞-𝐒𝐭𝐨𝐩-𝐒𝐡𝐨𝐩, your 𝐅𝐢𝐫𝐬𝐭 𝐓𝐢𝐦𝐞, 𝐎𝐧 𝐓𝐢𝐦𝐞 𝐚𝐧𝐝 𝐈𝐧 𝐅𝐮𝐥𝐥 𝐏𝐫𝐨𝐯𝐢𝐝𝐞𝐫.
We'll still be around long after Covid-19 has exited stage left, so here's a reminder of our portfolio:
𝐂𝐮𝐬𝐭𝐨𝐦𝐞𝐫𝐬: Industrial, Commercial, Residential
𝐒𝐞𝐫𝐯𝐢𝐜𝐞𝐬: Erosion Control, Re-vegetation, Dust Suppression, Hydroseeding, MSE Walls, Native Seeding, Straw Mulching, Tractor Grassing, CTMP
𝐏𝐫𝐨𝐝𝐮𝐜𝐭𝐬: Erosion Fabric, Filter Socks, Floc Box™, Floc Socks, HydroHay™, Liquid Soil™, Silt Stopper Clarifier, Spill Kits, Straw Wattles, Water Treatment Chemicals
For the full range of products and services, please visit https://lnkd.in/diw3kr-N or call our 𝐒𝐚𝐥𝐞𝐬 𝐌𝐚𝐧𝐚𝐠𝐞𝐫, 𝐖𝐞𝐬 𝐋𝐚𝐰𝐫𝐞𝐧𝐜𝐞, 𝐨𝐧 𝟎𝟐𝟕 𝟒𝟖𝟕 𝟓𝟗𝟐𝟗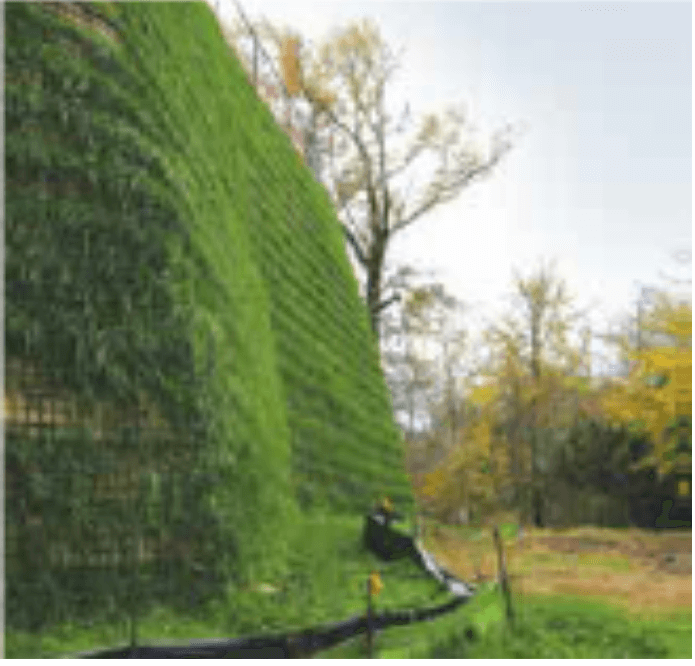 Get in touch
Drop Wes a line or call to see how we can help you with your project.
171 Postman Road, Dairy Flat, Auckland
027 487 5929