𝐏𝐫𝐨𝐆𝐚𝐧𝐢𝐜𝐬™ 𝐁𝐢𝐨𝐭𝐢𝐜 𝐒𝐨𝐢𝐥 𝐌𝐞𝐝𝐢𝐚™
At Erosion Control Co Limited we are always looking to complement our in-house R&D and technical know-how with products and innovation that meet our own exceptional standards of environmental sustainability and top quality client delivery in the Earthmoving Industry.   
PGG Wrightson's 𝐏𝐫𝐨𝐆𝐚𝐧𝐢𝐜𝐬™ 𝐁𝐢𝐨𝐭𝐢𝐜 𝐒𝐨𝐢𝐥 𝐌𝐞𝐝𝐢𝐚™ is designed as an alternative to topsoil on challenging and difficult‑to‑access sites. The product will accelerate development of depleted soils/substrates with low organic matter, low nutrient levels and limited biological activity. 𝐓𝐡𝐢𝐬 𝐄𝐧𝐠𝐢𝐧𝐞𝐞𝐫𝐞𝐝 𝐒𝐨𝐢𝐥 𝐌𝐞𝐝𝐢𝐚™ (𝐄𝐒𝐌™) helps build soils to their fullest potential for vegetative establishment and more effective erosion control.
Seed and fertiliser can be added to 𝐏𝐫𝐨𝐆𝐚𝐧𝐢𝐜𝐬™ 𝐁𝐢𝐨𝐭𝐢𝐜 𝐒𝐨𝐢𝐥 𝐌𝐞𝐝𝐢𝐚™ and the resultant, dark brown slurry is then easily applied via Erosion Control Co Limited's Hydroseeding trucks and technical teams – which is where our 𝟒𝟎+ 𝐲𝐞𝐚𝐫𝐬 𝐨𝐟 𝐞𝐱𝐩𝐞𝐫𝐢𝐞𝐧𝐜𝐞 𝐢𝐧 𝐭𝐡𝐞 𝐄𝐚𝐫𝐭𝐡𝐦𝐨𝐯𝐢𝐧𝐠 𝐈𝐧𝐝𝐮𝐬𝐭𝐫𝐲 comes into play because we possess the know-how to exactly tailor each application to any given site's particular needs.
Here's some more on 𝐏𝐫𝐨𝐆𝐚𝐧𝐢𝐜𝐬™ 𝐁𝐢𝐨𝐭𝐢𝐜 𝐒𝐨𝐢𝐥 𝐌𝐞𝐝𝐢𝐚™
𝟏. Typically Installed Beneath HECPs and RECPs as Growing Media
𝟐. Green Engineering – All components of ProGanics™ Biotic Soil are naturally derived and renewable and phyto-sanitized to eliminate weed seeds and pathogens
𝟑. 𝐏𝐫𝐨𝐆𝐚𝐧𝐢𝐜𝐬™ is a balanced combination of recycled Thermally Refined® bark and wood fibers with a proprietary blend of biopolymers, biochar, seaweed extract, humic acid. Endomycorrhizae and other beneficial constituents are naturally derived and renewable peat harvested from fragile wetlands
𝟒. Engineered to optimize moisture retention, growth and establishment of vegetation
𝟓. 𝐏𝐫𝐨𝐆𝐚𝐧𝐢𝐜𝐬™ outperformed leading Biotic Soil Amendment (BSA) products in replicated random block design greenhouse trials for Total Percent Cover and Total Biomass
𝟔. 𝐏𝐫𝐨𝐆𝐚𝐧𝐢𝐜𝐬™ Works with 𝐅𝐥𝐞𝐱𝐭𝐞𝐫𝐫𝐚® 𝐇𝐏-𝐅𝐆𝐌™ (𝐚𝐥𝐬𝐨 𝐚𝐯𝐚𝐢𝐥𝐚𝐛𝐥𝐞 𝐟𝐫𝐨𝐦 𝐄𝐫𝐨𝐬𝐢𝐨𝐧 𝐂𝐨𝐧𝐭𝐫𝐨𝐥 𝐂𝐨 𝐋𝐢𝐦𝐢𝐭𝐞𝐝) on steep or fragile slopes to provide near perfect erosion control with increased functional longevity and growth establishment
𝟕. Easy to apply, water-retaining brown slurry with high-loading rate means fewer tank loads per acre (hectare)
For further information on Erosion Control Co Limited's full range of products and services visit: https://lnkd.in/diw3kr-N or contact Wes Lawrence, Sales Manager: Mobile: 027 487 5929 Email: [email protected]
𝐏𝐥𝐞𝐚𝐬𝐞 𝐬𝐭𝐚𝐲 𝐬𝐚𝐟𝐞 𝐨𝐮𝐭 𝐭𝐡𝐞𝐫𝐞.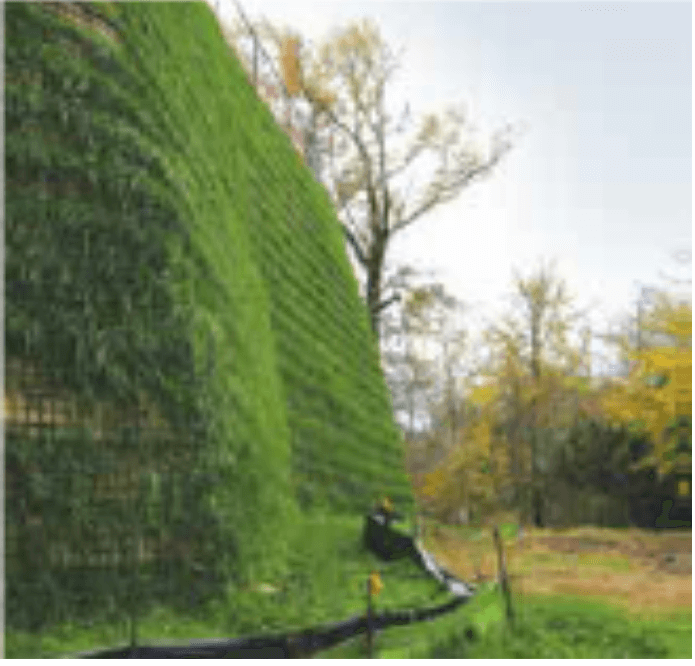 Get in touch
Drop Wes a line or call to see how we can help you with your project.
171 Postman Road, Dairy Flat, Auckland
027 487 5929