Double-handling eliminated during Chemical delivery

We've just made delivering chemicals to your site super easy. Our new Trailer Mounted Unit with Pump Over makes the whole process easier and more efficient for our customers.  
This new enhancement to our fleet-flexibility affords us the massive advantage of being able to approach the Floc Box™ directly and, where possible, pump the chemical straight in, thereby removing the need for our customers to transport and pump over the dropped-off drum themselves.
The process is simple: You order, we deliver and pump over the chemical into the Floc Box™ – it's that easy!
Erosion Control Co Limited – Making life easier for customers for over 40 years
For more information on our full range of products and services please visit our website here or pick up the phone and call our Sales Manager, Wes Lawrence, right now on 027 487 5929 or email [email protected]
𝐀𝐍𝐃 𝐏𝐋𝐄𝐀𝐒𝐄 𝐒𝐓𝐀𝐘 𝐒𝐀𝐅𝐄 𝐎𝐔𝐓 𝐓𝐇𝐄𝐑𝐄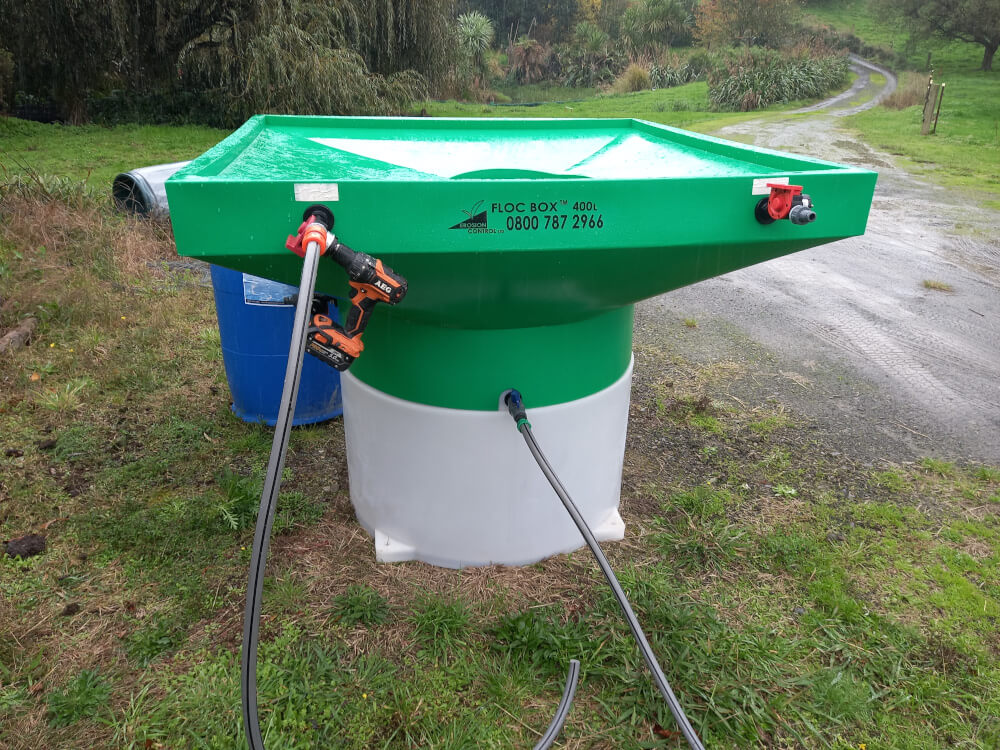 Get in touch
Drop Wes a line or call to see how we can help you with your project.
171 Postman Road, Dairy Flat, Auckland
027 487 5929