REFURBISHED FLOC BOXES™ AT REDUCED RATES
Great for the Environment
Great for your bottom line

To all our valued customers out there
Call to Action: Book your Projects around the Festive Break.
Erosion Control Co Ltd's respect for the environment and commitment to sustainability means that we can offer refurbished Floc Boxes™ to our customers at great prices.
As a company we have been working towards reducing the amount of our products that potentially end up in landfill and, as such, we have worked with a couple of larger operations to buy back the Floc Boxes™ that are surplus to requirements at the end of the project. The recovered boxes will be equipped with all new fittings & taps and then made available to our customers at a reduced rate.
This is a fantastic opportunity to acquire some of our trademarked flagship products at a very favourable price, so make sure to get in quick while stocks last. Call Wes on 027 487 5929 now!
EROSION CONTROL CO LIMITED –  PROTECTING THE ENVIRONMENT ANY WAY WE CAN FOR OVER FOUR DECADES
For more information on our full range of products and services please visit our website at https://erosioncontrol.co.nz or pick up the phone and call our Sales Manager, Wes Lawrence, right now on 027 487 5929 or email [email protected]

𝐀𝐍𝐃 𝐏𝐋𝐄𝐀𝐒𝐄 𝐒𝐓𝐀𝐘 𝐒𝐀𝐅𝐄 𝐎𝐔𝐓 𝐓𝐇𝐄𝐑𝐄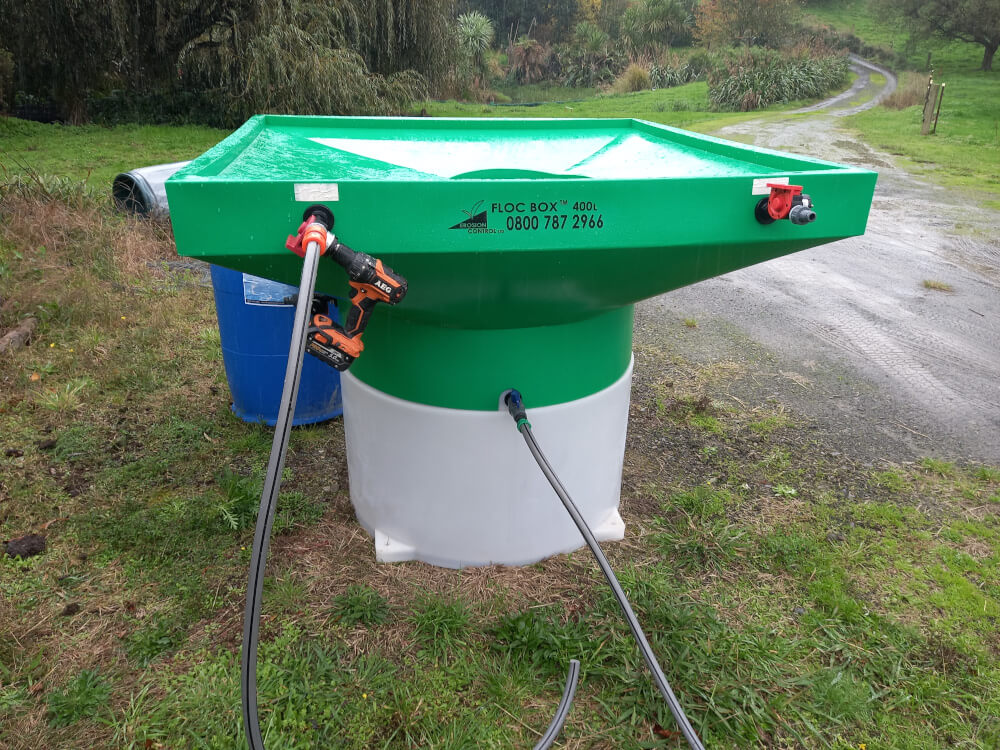 Get in touch
Drop Wes a line or call to see how we can help you with your project.
171 Postman Road, Dairy Flat, Auckland
027 487 5929