GREAT END TO 2021

After four decades plus of onsite experience, honed and augmented by our very own in-house R&D team, we are approaching the end of a difficult 2021 on a high.
The last couple of months has seen time saving, efficiency enhancing additions to our fleet:
A Water Truck to support the Hydroseeding Units
A Trailer Mounted Unit with Pump Over to streamline Chemical Delivery to onsite Floc Boxes™
Internally, we have reached the target of having our entire team double-vaxxed way ahead of schedule. You can read Erosion Control's Vaccination  Policy and Procedure here.
And stand by for some fantastic news on the water delivery front. Erosion Control Co Limited has become the first registered business under the new Taumata Arowai governing body. In fact, we did so well they are using our Drinking Water Safety Plan as their example.
Also, a gentle reminder that the period immediately post-holidays will get very busy, especially with the country beginning to open up again, so, to secure your slot please contact our Sales Manager, Wes Lawrence, immediately, either on mobile 027 4875 929 or email: [email protected]
And last, but by no means least, here's a reminder of what we do:
We service: Commercial – Industrial – Residential
Hydroseeding – Supported by our very own water truck

Dust Suppression

Straw Mulching

Tractor Grassing

Native Seeding/Planting

MSE Walls

Chemical Treatment Management Plans
Our Products:
HydroHay™
Liquid Soil™
Floc Box™ (New and refurbished)

Silt Stopper Clarifier

Water Treatment Chemicals

Erosion Fabric

Filter Socks

Floc Socks

Straw Wattles
For our full range of products and services please visit our website at https://erosioncontrol.co.nz 
𝐀𝐍𝐃 𝐏𝐋𝐄𝐀𝐒𝐄 𝐒𝐓𝐀𝐘 𝐒𝐀𝐅𝐄 𝐎𝐔𝐓 𝐓𝐇𝐄𝐑𝐄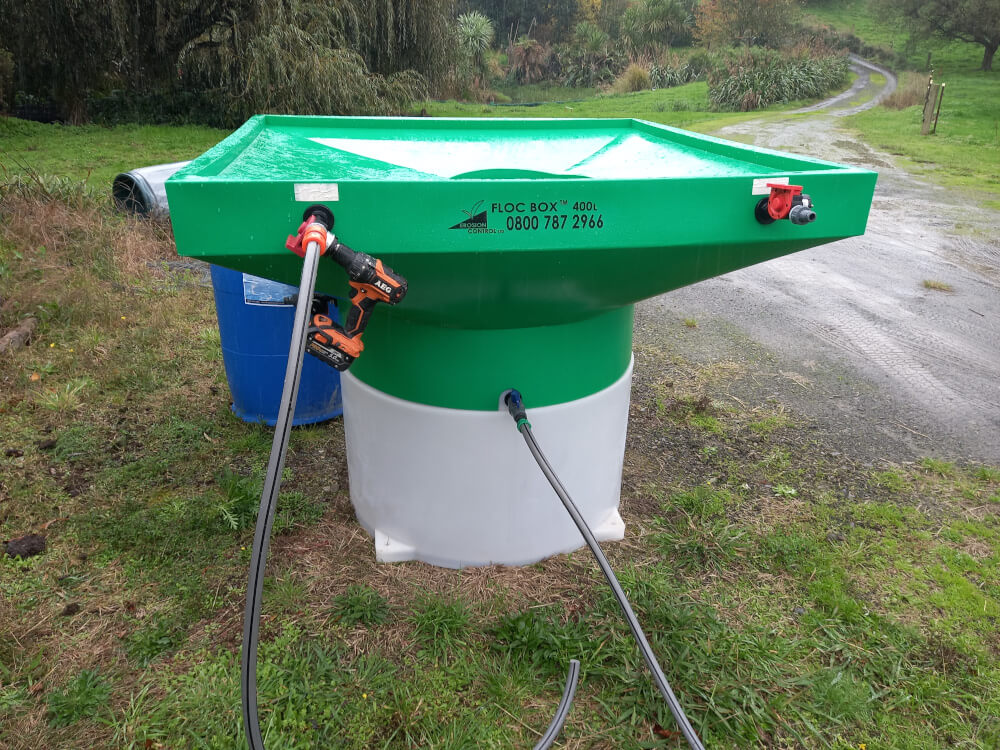 Get in touch
Drop Wes a line or call to see how we can help you with your project.
171 Postman Road, Dairy Flat, Auckland
027 487 5929