Hydrohay™
This is the third item in our series highlighting Erosion Control's commitment to ongoing innovation in the Earthmoving Industry. Hydrohay™ is another of our products specifically engineered to offer additional stabilisation where it is most needed. Our unique formula of hydro mulch and sterile cut straw fibres forms a protective barrier against the forces of erosion until full vegetation cover is achieved, making Hydrohay™ the ideal solution for swale drains, around culvert and berm areas.
Hydrohay™ takes Hydroseeding to the Next Level
Almost 2000 kg/ha of conventional mulch and an additional 1500 kg/ha hay provide a solid barrier between the soil and erosive environment forces thereby increasing the critical shear values of the soil by 350-380%
Tackifiers help hold the product in place and reduce moisture re-absorption in prolonged rain events
Hydrohay™ effectively creates a hard-fibrous crust, completely sealing the soil from rain droplet impact. Straw fibres give the product its strength, creating a rough surface to help slow surface flow velocities
Hydrohay™ versus Straw Mulching
Hydrohay™ achieves the same effect as straw mulching because it retains moisture in the soil, thereby both accelerating grass germination and extending the natural season for grass establishment
Hydrohay™ is wind resistant and will stay institute under gale force condition
Hydrohay™'s 50% more grass seed and fertiliser than conventional hydroseeding, combined with better moisture retention, results in a quicker, better and stronger grass sward
Early Establishment of Hydrohay™ – with the optional addition of wetting agents – provides superior moisture retention in dryer periods and insulation from frost in the colder months. The result is faster germination and establishment
Hydrohay™ can be applied in the wind when straw mulching will not stay on
Hydrohay™ can be applied in dust or noise sensitive areas
Hydrohay™ can be pumped through a hydroseeding hose to areas inaccessible to machinery – more than 50 meters from the truck access point
Tests designed to simulate the flow shear stresses that would be applied to soil surface in open channel with a variety of flow velocities have demonstrated that for short- and even mid-term rain events Hydrohay™ matches the soil stabilisation characteristics of straw mulching. Hydrohay™ creates a complete, hard, effectively sealed barrier layer preventing rain or water flow from touching the soil surface. This is particularly evident in swales or where there are short-term flows of up to 2.3 m/s
You can download the Hydrohay brochure here
Please stay safe out there.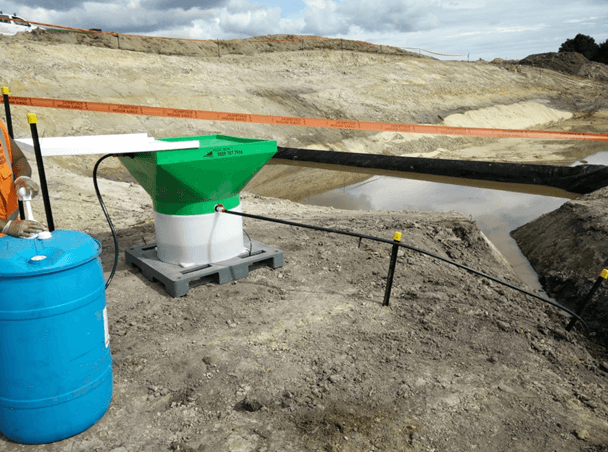 Get in touch
Drop Wes a line or call to see how we can help you with your project.
171 Postman Road, Dairy Flat, Auckland
027 487 5929